Services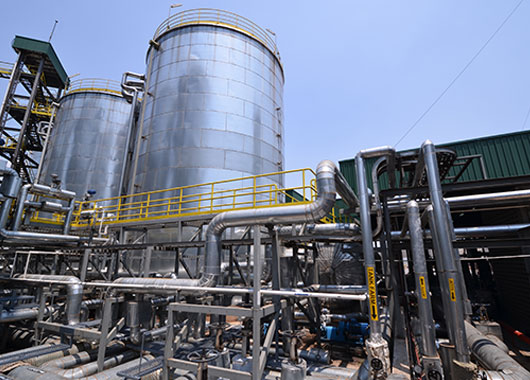 Bitumen Depot Operator
Bitumen Depot is one of our main service. Located at Prai, Penang, the depot is being constructed on a 2.2 acre land in Penang Port Bulk Cargo Terminal which was leased to ISSB by the Penang Port Sdn. Bhd. The strategic location is within 2 kilometres radius to access all major roads:
2 hours drive to Northern border (Southern Thailand)
5 hours drive to East Coast (North Kelantan)
6 hours drive to Port Kelang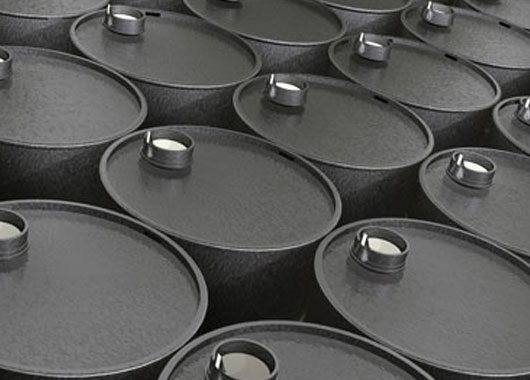 Supply of Petroleum Products
The Company's main aim is to become a main supplier of Petroleum Products to the industry sector, government and statutory bodies. The products are mostly petroleum by-products such as :
Bitumen
Bitumen Emulsion
Diesel
Medium Fuel Oil (MFO)
Light Fuel Oil (LFO)
Lubricant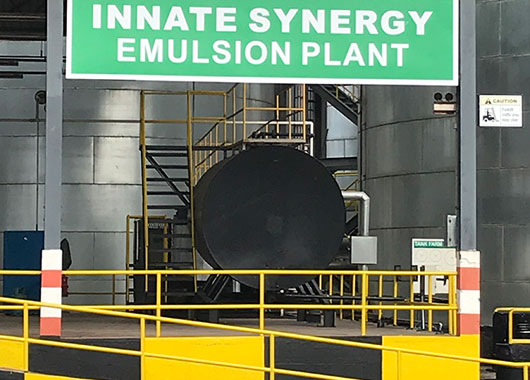 Bitumen Emulsion Plant
All emulsions are supplied in accordance with JKR/Sirim specification. Bitumen emulsions are a versatile product for road construction and maintenance. These are the products we produced such as Neomed, RS-1K, SS-1K & K1-40.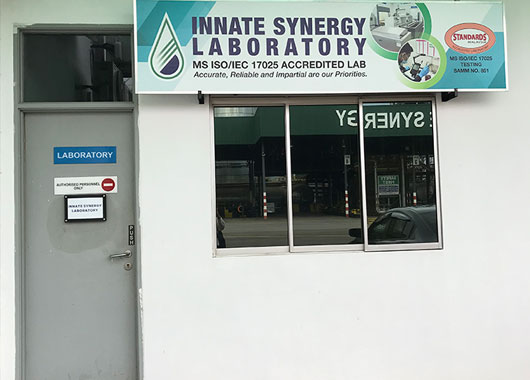 Bitumen Laboratory – ISO/IEC 17025
Innate Synergy Laboratory provides wide range of testing services for bitumen and bitumen emulsion materials. Our services including routine testing, supply chain verification, manufacturing and client support.
Bitumen Testing List
Penetration – ASTM D5
Softening Point – ASTM D36
Solubility in TCE – ASTM D2042
Ductility – ASTM D113
Flash Point – ASTM D92
Specific Gravity – ASTM D70
Loss on Heating – ASTM D6
Drop in Penetration – ASTM D6/D5
Retained Penetration – ASTM D1754/D5
Bitumen Emulsion Testing List
Saybolt Furol Viscosity – ASTM D244/D7496
Storage Stability - ASTM D244/D6930
Sieve - ASTM D244/D6933
Residue by Evaporation - ASTM D244/D6934
Residue from Distillation - ASTM D244/D6997
Oil Distillate - ASTM D244 /D6997
Penetration – ASTM D5
Solubility – ASTM D2042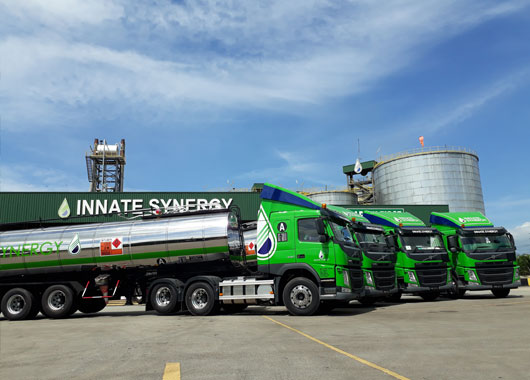 Land Logistic
Innate Synergy owns a fleet of 30 own tankers for the company's operational needs.
20 units own and Bitumen tankers.
5 units of ADO tankers.
Tanker capacity :
Bitumen : 24 -33 MT
Diesel : 19,110 Liters
To ensure cargo integrity and safety, all the tankers are always maintained at tip top condition. As one of the largest bitumen tanker fleet in Malaysia, we also provide quality land logistics services to our customers by creating viable distribution networks. We believe in the implementation of logistics support plans through innovative thinking and process development. The ultimate goal is to exceed our customers expectations.